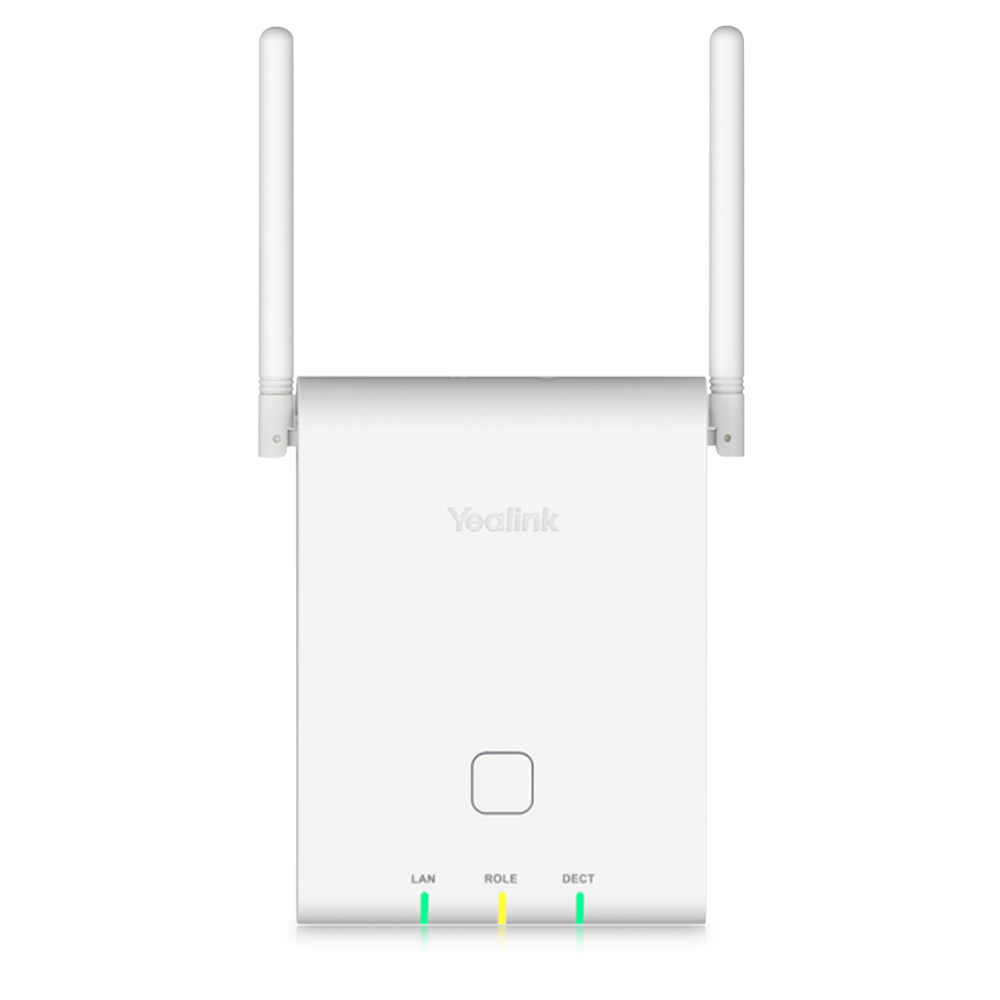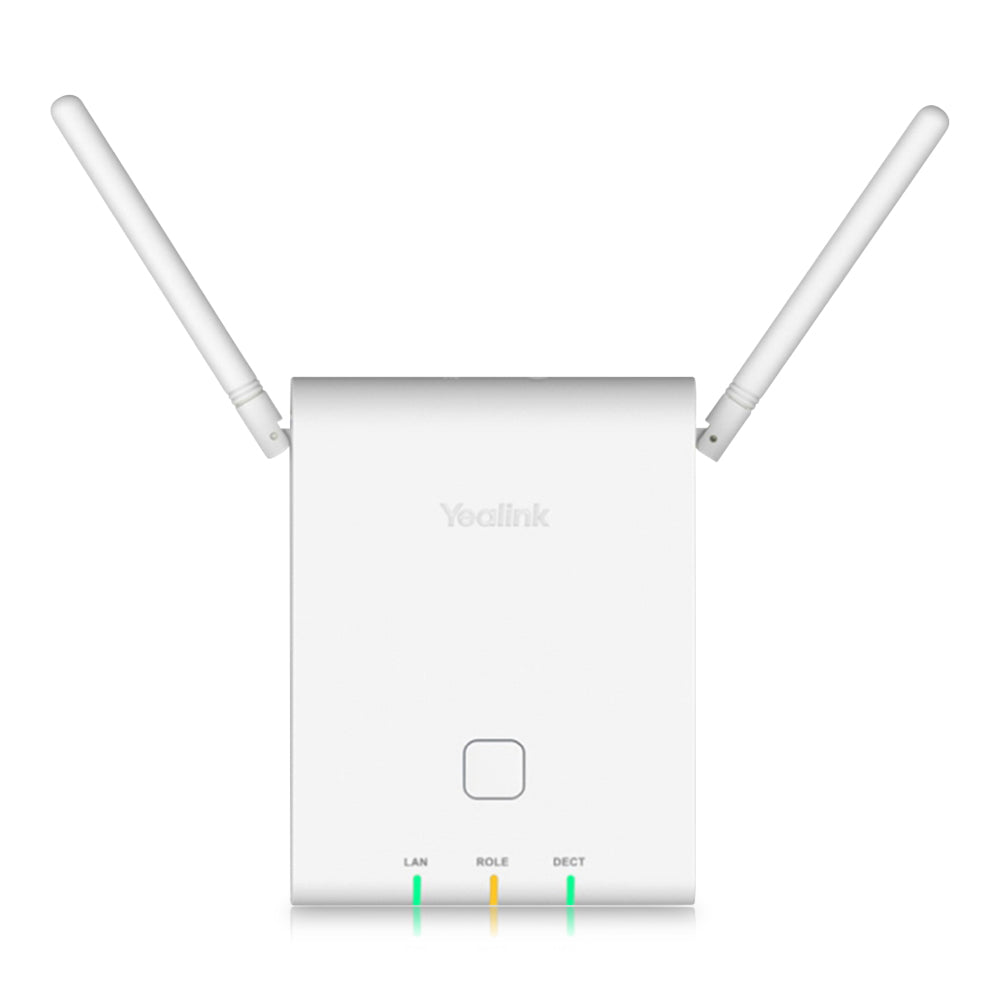 W90B Multi-Cell Base Station
---
The Yealink W90B Multi-Cell Base Station excels in stability. Its external antennas extend signal range, ensuring coverage in complex areas. Furthermore, Lan Sync offers stable roaming in challenging environments, reducing the number of bases needed and saving costs.
Expansive Coverage for Diverse Venues
With the Virtual Integrator Manager (VIM), the Yealink W90B Base Station offers immense coverage, supporting 10DM, 600 bases, 2500 handsets, and 2500 parallel calls. It is ideal for large spaces like warehouses, hospitals, hotels, supermarkets, cruises, and car dealerships. Future updates will add virtual machine support and expand coverage.
Swift and Simple Deployment
Ease of setup is a standout feature of the Yealink W90B. It offers the DECT Deployment Toolkit for base location, an IP discovery tool for DM, and auto sync for a self-organizing network. Moreover, bulk handset registration is facilitated through a simple CSV document import, streamlining the deployment process.
Adaptable to Various Scenarios
The Yealink W90B supports an array of devices and is adaptable to various roles and communication needs. From mobile to desk to conference, it's compatible with W53H, W56H, W59R, W73H, W78H, W57R, CP935W, CP930W, and DD Phone. 
Pair the W90B Base Station Multi-Cell System with Telzio for seamless, plug-and-play communication. Pre-configured and ready-to-use, manage remotely via Telzio's dashboard. Begin your hassle-free communication transformation today.
Support PoE: Streamline Power Setup - Eliminate the need for extra power supplies
Opus Codec: Enjoy top-notch call quality, even in challenging network environments
Support Air and LAN synchronization
Seamless handover and roaming
Up to 60 base stations
Up to 250 handsets
Up to 250 SIP accounts
Up to 250 parallel calls
Support XML/LDAP/Remote Phonebook
External antenna, DECT radio coverage up to 50m indoors and 300m outdoors
Support SRTP / SIPS / TLS, LDAP(s) and HTTPS
| | |
| --- | --- |
| Cordless | Yes |
| Call Waiting | Yes |
| Music on hold | Yes |
| Call forward | Yes |
| Switching between calls | Yes |
| Power Source | PoE (Power over Ethernet) |
| Wall Mountable | Yes |
| Autoprovisioning | Yes |
| Telzio Certified | Yes |
| Built-in WiFi | Yes |
W90B Base Station
Expansion Screws
Quick Start Guide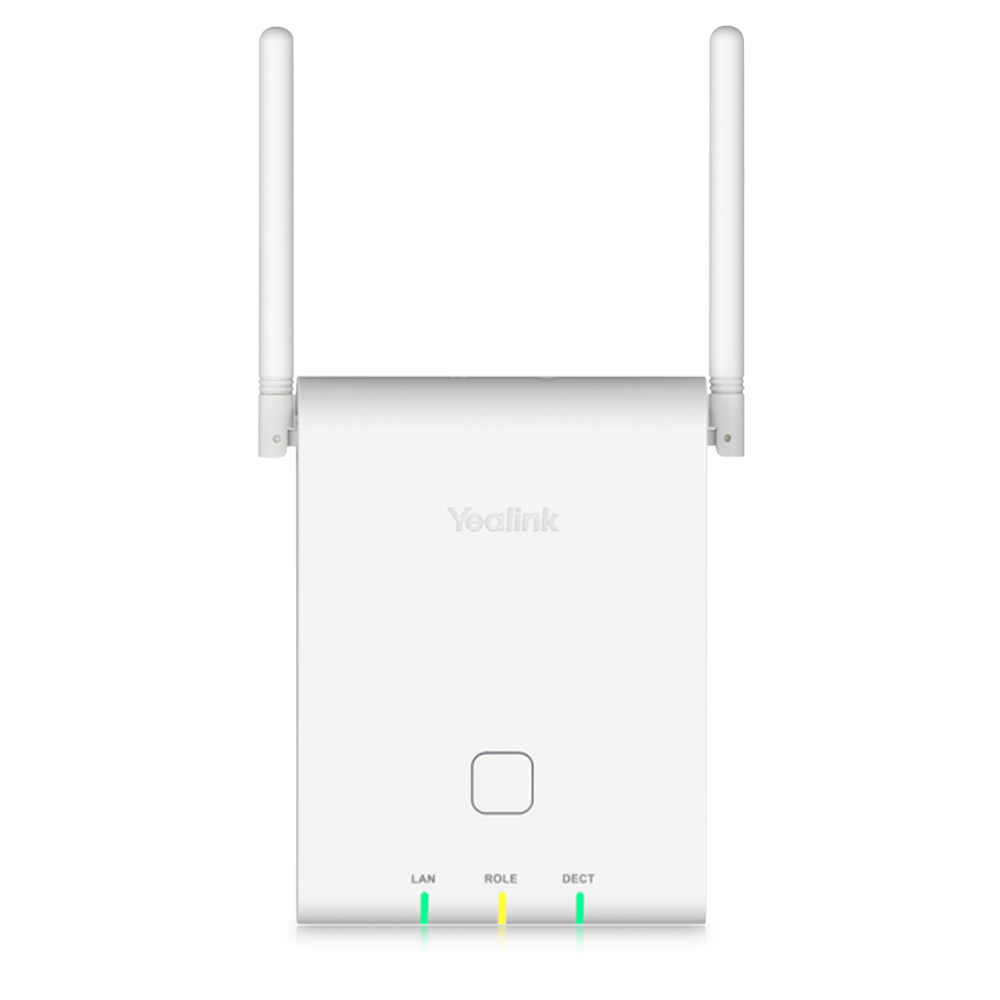 Center for Victim and Human Rights
We are using Telzio to connect survivors of domestic violence and sexual assault to legal assistance. In this time of COVID, individuals who are victimized by domestic violence are experiencing a sharp increase in the severity of violence, as are their children.
Also, many of these individuals don't have access to apps like Zoom, Webex, etc., so we need to keep it simple. Telzio helps us create opportunities for them to contact us and get help. So, thank you for helping us make it accessible!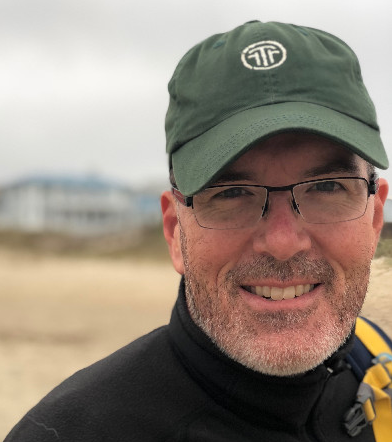 Talent Soup
Telzio seems too good to be true. And we should know, after trying 7 VoIP providers over the last 6 years!
Porting our numbers was a snap, powerful features set up in a few minutes, fast support and competitive pricing makes for the perfect solution we need to stay in touch with the thousands of talent we serve coast to coast.
TITLE Boxing Club
Prior to Telzio, the VoIP provider first selected by our franchise charged us hundreds per month through a long-term contract.
We turned to Telzio and received better service, at a fraction of the price without the nonsense about contracts or other unnecessary complexities. Our communication has improved drastically along with our members' satisfaction!
Frequently Asked Questions
What are the prerequisites for the device installation?

The primary requirement for the device installation is a stable internet connection. The device can be connected either via WiFi or ethernet, based on the specific device's capabilities.
Is professional assistance required for the setup process?

No, professional on-site installation is not necessary. Once your device is shipped, it will be automatically provisioned to your account, making the setup process user-friendly and hassle-free.
How does the device establish an internet connection?

The device can connect to the internet either wirelessly through a selected WiFi network or via a physical ethernet connection, depending on your device's specifications and your personal preference.
Is a separate power supply included with my device or is a separate purchase necessary?

Many of our devices are designed to utilize Power-over-Ethernet (PoE), allowing them to draw power from a compatible Ethernet switch. This feature can significantly reduce cable clutter and streamline the installation process.

However, if your switch does not support PoE or if you plan to connect the device using WiFi, a separate power supply will be required. For your convenience, power supplies can be easily added to your purchase from the Add-ons section on the product page. This ensures that your device is equipped with the necessary power source for its optimal operation, aligning with your specific setup requirements.
What internet speed is required for the device to function optimally?

To ensure optimal functionality of our devices with the Opus Codec and Telzio, a minimum internet speed of 1mbit is technically sufficient. However, we strongly recommend a faster connection. This is to account for the usage of other devices on your network which could consume a significant portion of your bandwidth.

Should you need any guidance regarding your internet speed requirements or other technical inquiries, our dedicated support team is always ready to assist.
What are the expected shipping times for my package?

The expected shipping times for your package largely depend on the shipping method chosen at checkout. Generally, most orders placed before 2pm PST on weekdays will be dispatched from our Texas warehouse on the same day.

Please note that these times are estimates and can vary based on external factors beyond our control.
Do you offer worldwide shipping?

Currently, we are only providing shipping services within the United States and Canada. We hope to expand our shipping services to other locations in the near future.
What should I do if my device arrives broken or non-functional?

In case your device arrives damaged or non-functional, we request you to get in touch with our customer service immediately through phone, email, or live chat. We will promptly arrange for a replacement unit to be sent to you, along with a return label for the damaged device.
What items are included in my package?

The list of items contained within your package can be found in the "Package Content" section, located under the product description. By expanding this accordion field, you can see a detailed breakdown of what your package will contain.